EXTERNAL AFFAIRS VICE PRESIDENT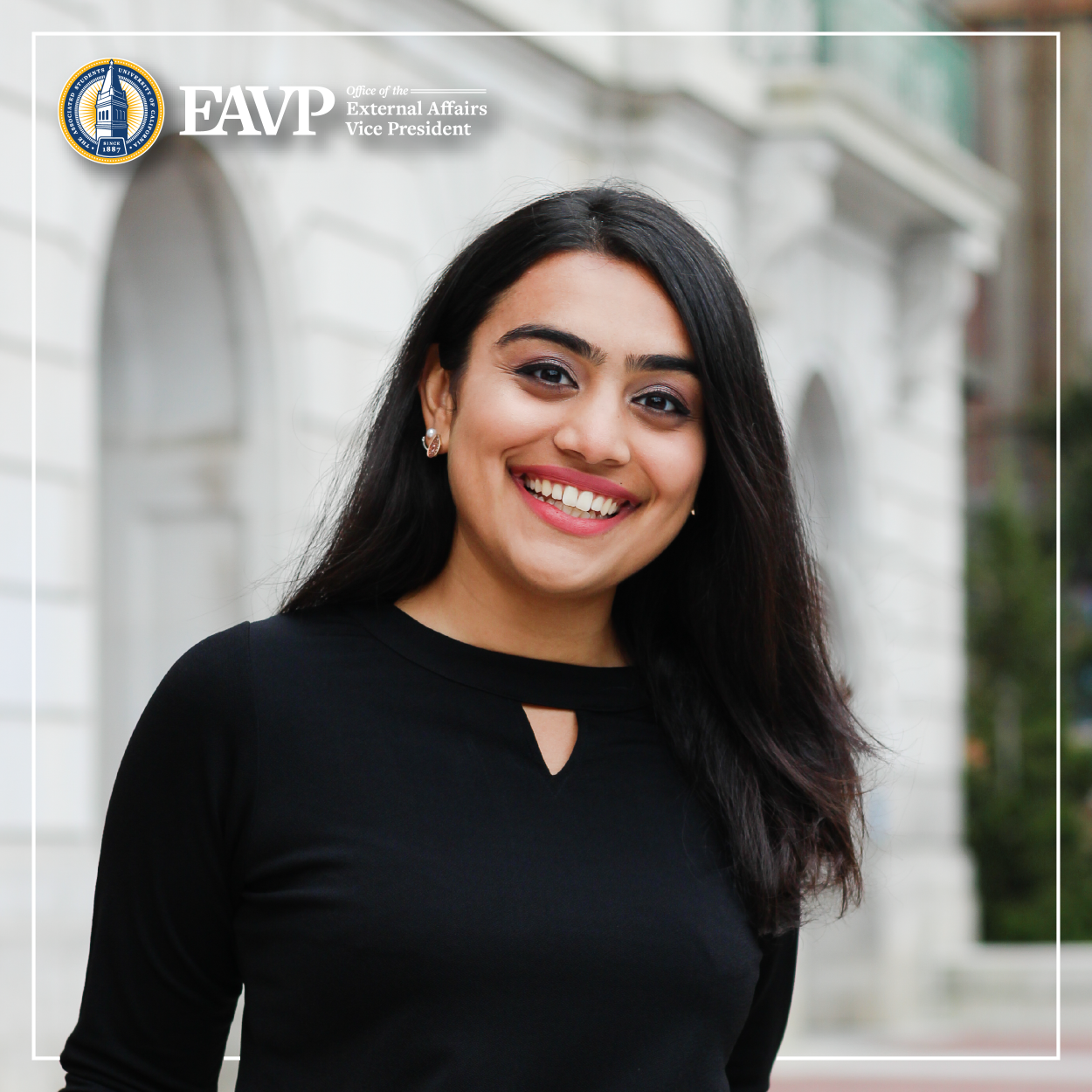 NUHA KHALFAY
External Affairs Vice President
The EAVP represents the ASUC on issues external to the campus and the association- working with Berkeley city government, lobbying state officials, and sitting on the University of California Students Association board of Directors.
In addition, the external affairs vice president supervises the appointment or nomination of students to positions within the lobbies and on U.C. system-wide committees, serves as the ASUC representative to the association of U.C. campuses, and carries out any other duties as set forth by the ASUC Constitution, the Bylaws, or assigned by the Senate. 

This year's EAVP is Nuha Khalfay. She is a fourth year student studying Public Health and French.