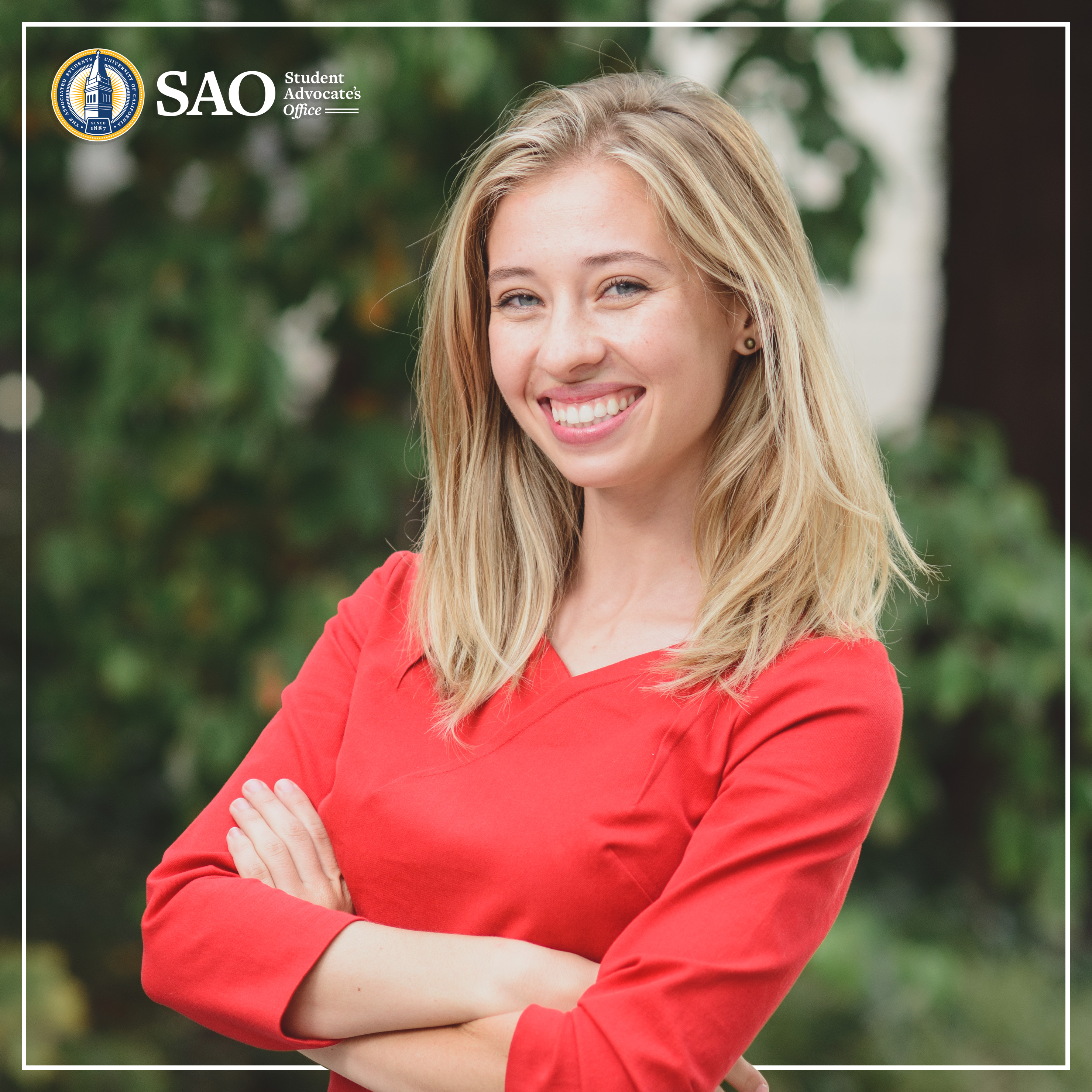 JILLIAN FREE
Student Advocate
The ASUC Student Advocate's Office (SAO) — effectively the campus public defender — is an executive, non-partisan office of the student government at UC Berkeley. The Student Advocate's Office offers representation, help, and advice to any student or student group involved in a dispute with the University.
The caseworkers have experience and knowledge about all sorts of problems, including conduct violations, grade disputes, enrollment issues, financial aid problems, establishment of residency, discrimination, and harassment. All assistance is free and confidential.
The Student Advocate's Office is committed to providing free, confidential casework to all students navigating university issues, while the office also works to shape campus policy. This year's platform includes promoting basic needs security, addressing and preventing SVSH issues, and fighting to increase equity in the student experience. Each of our divisions lead policy projects in four other important areas: financial aid, academic, grievance, and conduct. Don't hesitate to reach out to learn more or to seek our services!