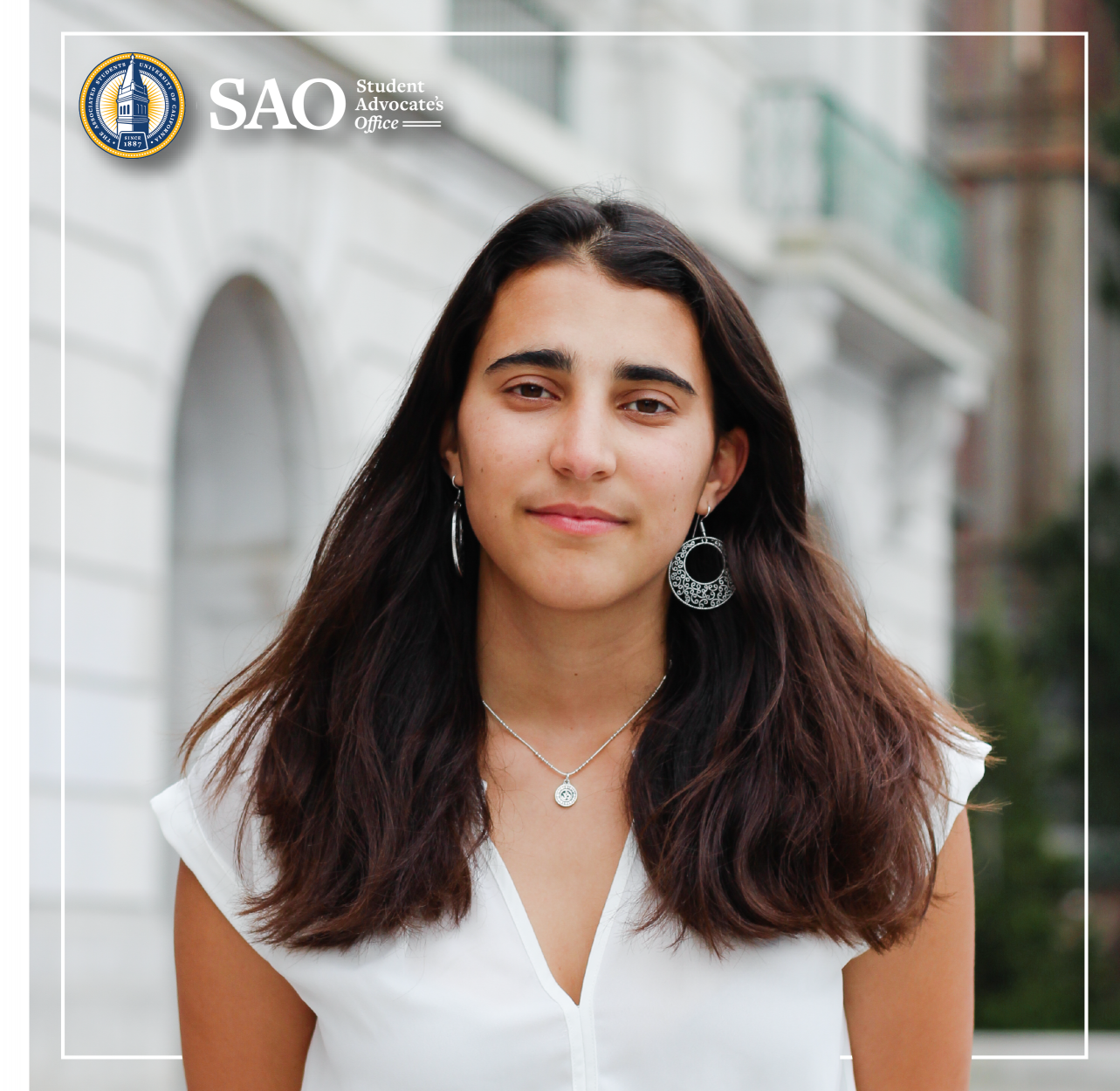 SOPHIE BANDARKAR
Student Advocate
The ASUC Student Advocate's Office (SAO) — effectively the campus public defender — is an executive, non-partisan office of the student government at UC Berkeley. The Student Advocate's Office offers representation, help, and advice to any student or student group involved in a dispute with the University.
Sophie Bandarkar is a 4th year studying Political Economy and Public Policy. She has been a member of the Student Advocate's Office since Fall of her freshman year, serving two years as a Conduct Caseworker, and one year as Chief of Staff. Outside of SAO, Sophie has been involved in the Restorative Justice Center and criminal justice advocacy on campus. This year, she plans to focus on holistic wellness & basic needs security, sexual violence prevention and policy, and equity in the student academic experience. Most importantly, she plans to focus on ensuring and expanding the office's free and confidential casework services.
The caseworkers have experience and knowledge about all sorts of problems, including conduct violations, grade disputes, enrollment issues, financial aid problems, establishment of residency, discrimination, and harassment. All assistance is free and confidential.