ACADEMIC AFFAIRS VICE PRESIDENT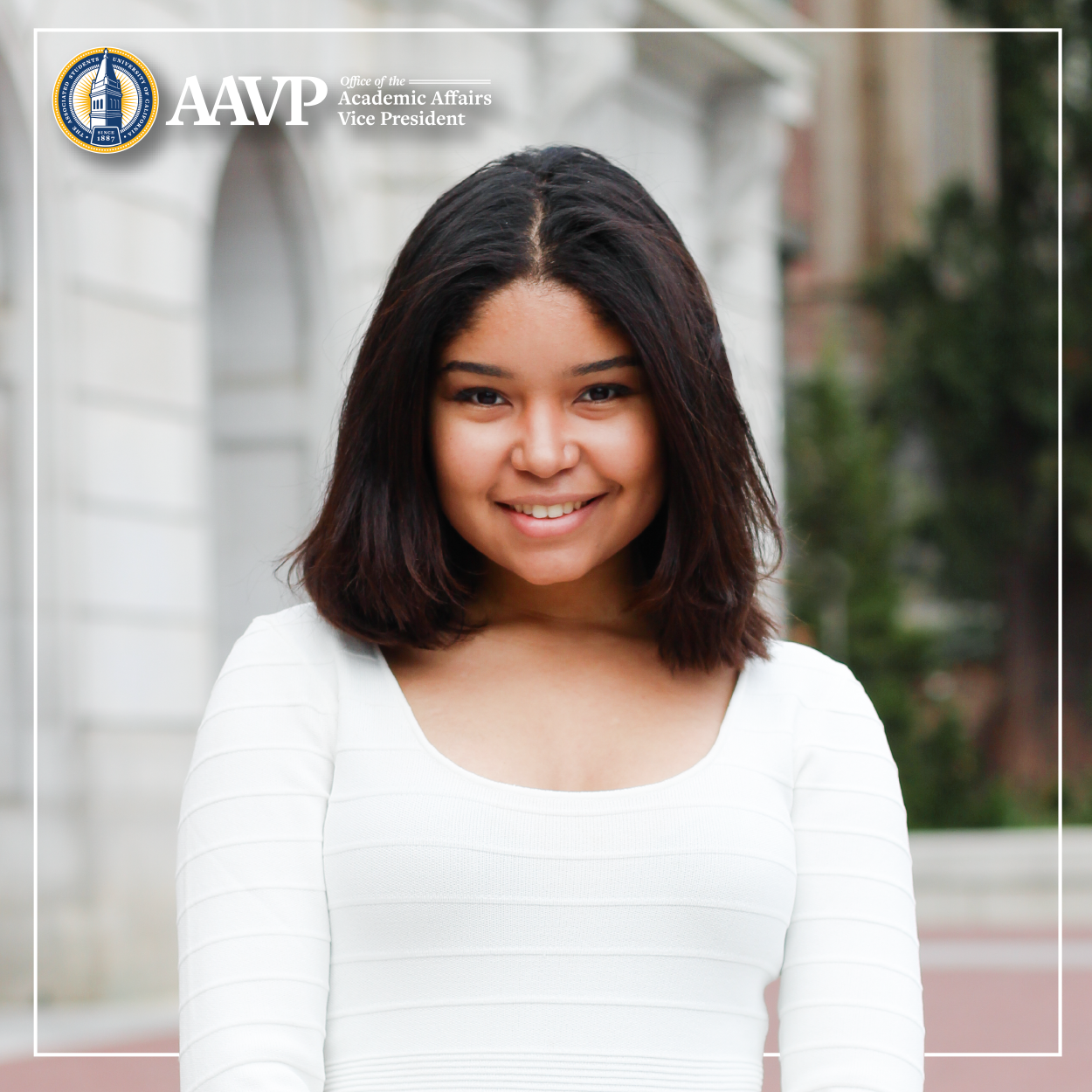 MELANY AMARIKWA
Academic Affairs Vice President
The AAVP manages students' relationship with the academic senate and campus faculty. This includes appointing students to academic senate and other campus committees, regularly meeting with campus officials who oversee undergraduate academic initiatives, and managing the distribution of ASUC scholarships and grants.
In addition, the Academic Affairs Vice President provides facilities and resources for the use of all student representatives, supervises ASUC projects and operations involving academic matters on campus, and carries out any other duties as set forth in the ASUC Constitution, the Bylaws, or assigned by the Senate.
Melany Amarikwa is a 4th year majoring in Philosophy. The daughter of Mexican and Nigerian immigrants, Amarikwa grew up in Upland, California, which is in San Bernardino county – the largest county in the world. Together with her staff, Amarikwa hopes to use the Academic Affairs Vice President's office to tackle issues of mental/physical wellness, academic resources insecurity, administration advocacy/accountability, and expansion of library/professional development resources.