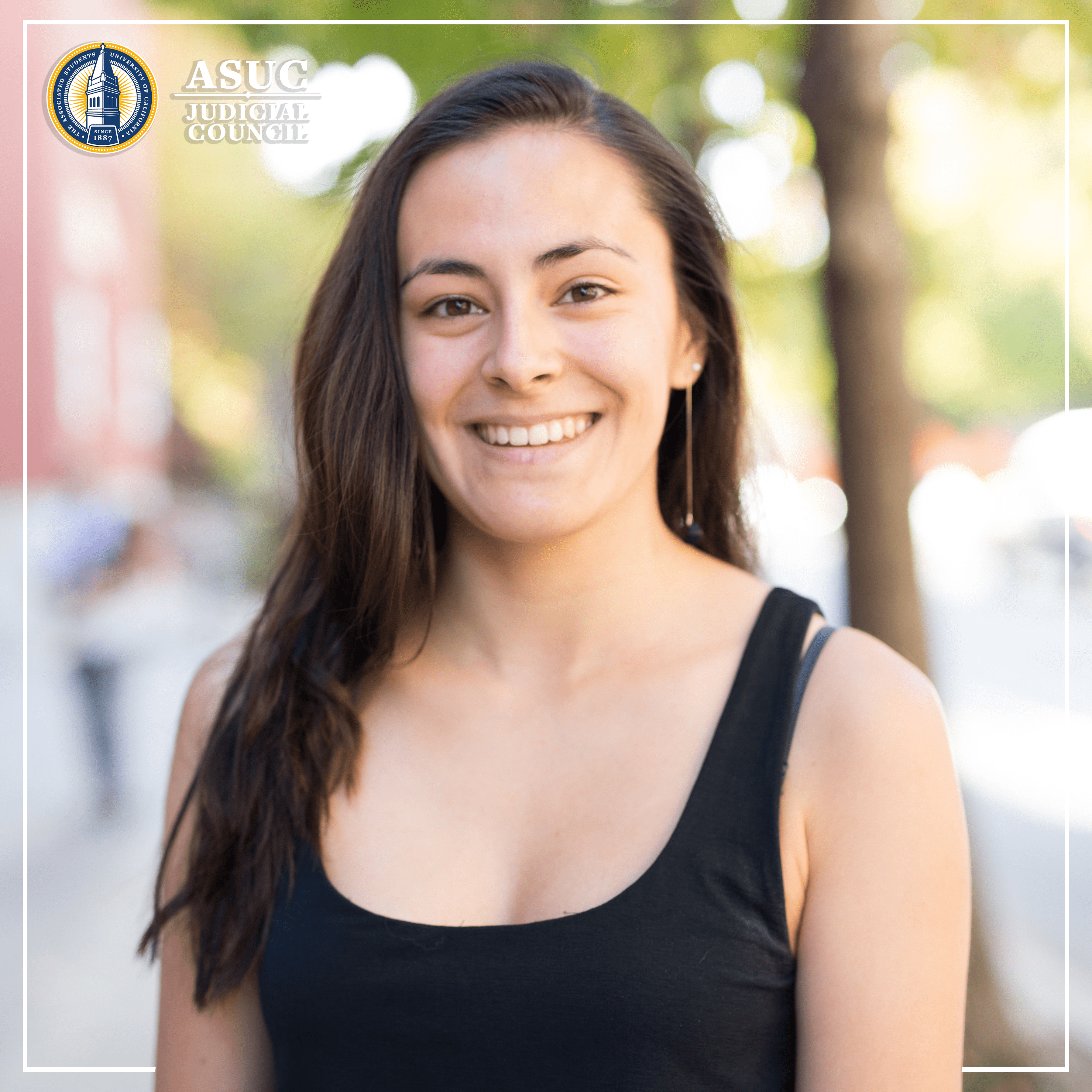 MAUREEN OCHI SIDES
Judicial Council Chair
The Judicial Council is vested with the judicial authority of the Associated Students of the University of California. It adjudicates any and all disputes that arise under the ASUC Constitution and By-Laws as well as with any official actions of the ASUC's Executive Officials, Appointed Officials, and Senators. Additionally, the Judicial Council may direct action to remedy all such disputes, interpret and maintain custody of the ASUC's governing documents, and certify the results of the school-wide spring elections.
Hello! I'm 
Maureen
 Ochi Sides, and I'm serving my second year as the Chair of the Judicial Council. The Judicial Council Council is the Judicial Branch of the ASUC. Like any government, the ASUC needs to have checks and balances–and that's where JC comes in. We arbitrate disputes and analyze any discrepancies or breaking of any of the ASUC's governing documents. You can read more about the Council 
here
.
Outside of the ASUC, I was born and raised in Oakland, California and am a senior majoring in Political Science and minoring in History. I love burritos, my Bernese Mountain Dog, Lucy, and music by Leon Bridges. My favorite color is blue.