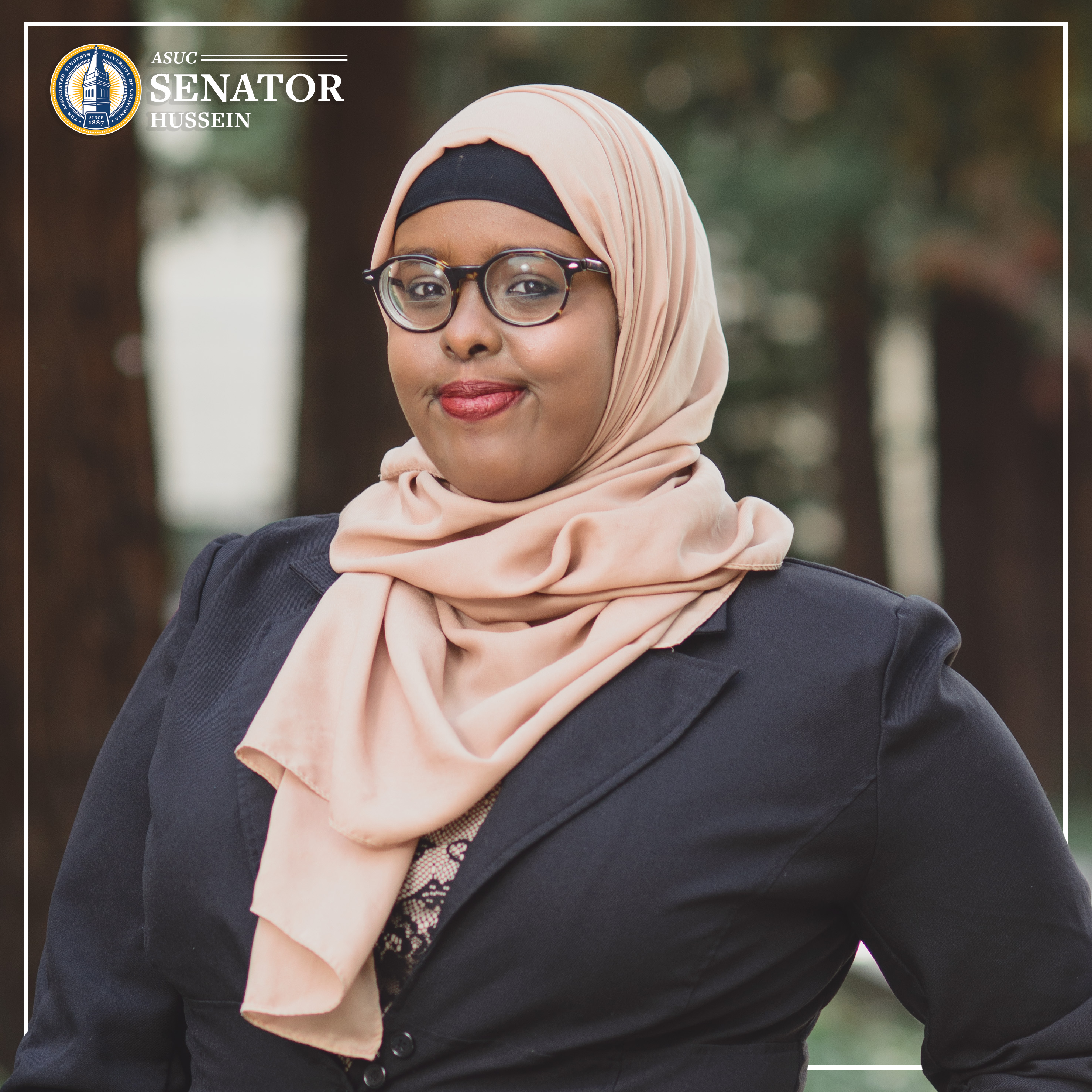 HANI HUSSEIN
Senator, Governance and Internal Affairs Committee
Hello Golden Bears!
My name is Hani Hussein and I will be serving as one of 20 ASUC Senators during the 2017-2018 academic year. I am currently a rising fourth-year undergraduate student majoring in Social Welfare with an emphasis in mental health care. I hope to pursue a graduate degree in Social Work and advance the accessibility of culturally sensitive mental health care available to refugees and immigrants.
I am incredibly humbled and honored have been selected to work towards the betterment of the Black/Afrikan Diaspora community and greater campus community at UC Berkeley. I hope to work within and outside of the ASUC to accomplish my platform goals and meet the needs of the student body.
As your Senator, I will not be able to do everything on my own. That is why I implore you to get involved and have a hand in guiding the work that would hold ASUC and UC Berkeley administration accountable to our communities. I welcome and value your participation and input as we strive towards creating an inclusive and safe campus for all.