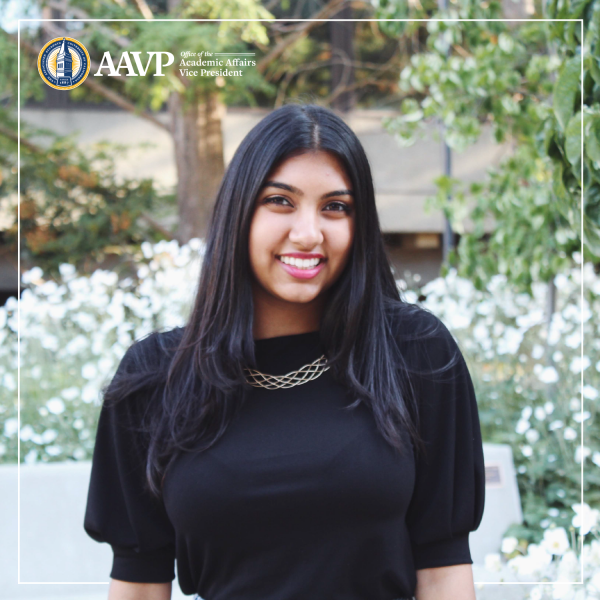 Academic Affairs Vice President 2019-2020
Aastha Jha
ABOUT
The AAVP manages student relations with the academic senate and campus faculty.
Aastha Jha is a senior studying Economics and Data Science with a minor in public policy. This is her fourth year in the ASUC and third year working in the office of Academic Affairs. When she's not in Eshleman Hall, you can find her binge watching the latest political drama or jamming out to Bollywood music.
Grant Allocations, Academic Affairs, iClicker Rentals
In addition, the Academic Affairs Vice President provides facilities and resources for the use of all student representatives, supervises ASUC projects and operations involving academic matters on campus, and carries out any other duties as set forth in the ASUC Constitution, the Bylaws, or assigned by the Senate. 
Read More on our Elected Officials
Read more on our Appointed Officials