ACADEMIC AFFAIRS VICE PRESIDENT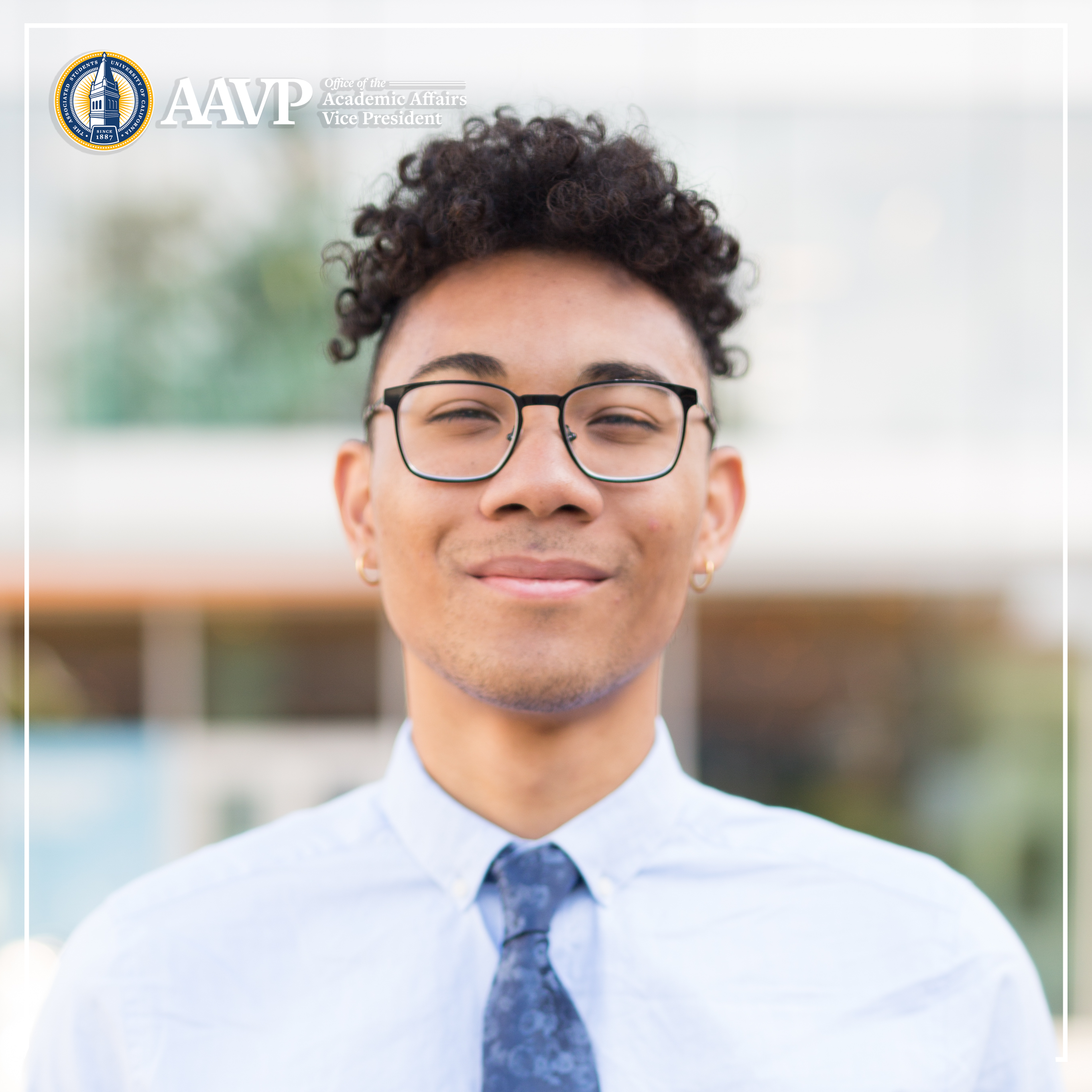 ANDREW-IAN BULLITT
Academic Affairs Vice President
OFFICE HOURS
Tuesdays 2:30pm-4:30pm Cafe Qualcomm/Cafe Strada/Cafe Milano/Blue Bottle (inquire via text/email)
The AAVP manages students' relationship with the academic senate and campus faculty. This includes appointing students to academic senate and other campus committees, regularly meeting with campus officials who oversee undergraduate academic initiatives, and managing the distribution of ASUC scholarships and grants.
In addition, the Academic Affairs Vice President provides facilities and resources for the use of all student representatives, supervises ASUC projects and operations involving academic matters on campus, and carries out any other duties as set forth in the ASUC Constitution, the Bylaws, or assigned by the Senate.
Our office this year believes that many mental health challenges faced by students stem from the highly academic environment of this institution as a whole. Although we appreciate it's rigor, we believe that at times, UC Berkeley fails in supporting the academic and mental health needs of students. Our goal this year is to critically focus on methods and projects that would enhance the academic success & retention of students while carrying on mental health advocacy and projects that the office has traditionally held. We hope that focusing on issues such as mental health therapy sessions, grade deflation, food insecurity, and department-based policies will produce lasting change for the undergraduate experience.